If your child has Hip Dysplasia, Developmental dysplasia of the hip or Clicky hip then we have the products to help you through this time and afterward.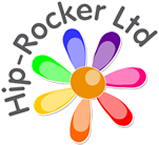 Our Daughter was diagnosed with Developmental dysplasia of the hip (DDH). She had her first operation and hip spica cast on back in 2010 as a result of this I started to design the chair and developed it in to the finished product that it is now.
We have trialled the chair in the Sheffield Children's Hospital for over 6 months before we opened the business and we still visit the hospital on a regular basis to let the children play, eat and enjoy themselves in the chair.
The Chairs were originally designed for children in Hip spica casts but over time we have found that the chairs are also highly suited to children with Cerebral palsy (CP), Spina Bifida (SB) and Lower limb frame work.
The feedback from our Customers was that the children like the rocking motion of the chair so we took this point and developed it in to the rocking horses, For post hip spica children and for all children.
We are developing our latest idea and hoping it will hit the market in 2013.
When we first started the business in 2012 we had 2 designs of chairs now we have 5 designs and 18 different finishes. 
We are always looking for new ways to help children and families who suffer from health issues so if you have any ideas please feel free to contact us.
As a company we are devoted to helping children and families so a percentage of all sales to a childrens charity for 2012 and 2013 we have decided to donate to http://www.steps-charity.org.uk/ as these helped us with advice and support when our daughter was first diagnosed.
We have made contact with Cash for Kids Charity who offer grants to parents who need specialist equipment for children with health problems. So please get in contact with us for more information info@hip-rocker.org
Email

claire@hip-rocker.org