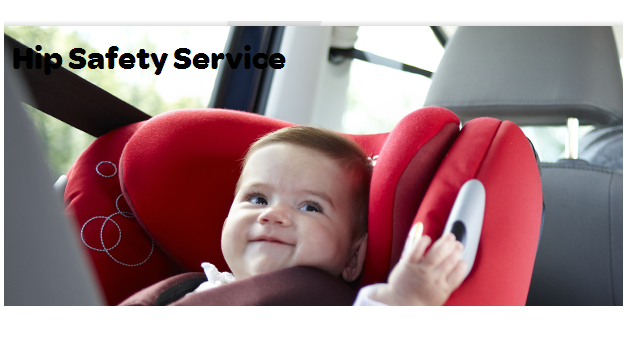 An  article in Daily nurseries.co.uk talks about the fact that parents and carers of babies suffering from developmental dysplasia of the hip (DDH) can now access a six month loan of a car seat specially designed for babies with the medical condition.
DDH affects one in 1,000 babies and causes problems with the development of the hip joint, however when diagnosed and treated early babies can usually recover successfully.
Babies receiving treatment for DDH are sometimes required to wear a Pavlic harness, which holds the hip in the correct position by keeping legs bent and turned outwards, allowing the hip to stabilise.
The car seat, designed by manufacturer Maxi-Cosi, has been specifically designed to allow children with DDH to travel safely, with features including greater space for legs and more support for the back to give children greater comfort in a car.
The manufacturer partnered with charity STEPS to think of the best way to help families when a child is diagnosed with DDH, and chose to offer the Maxi-Cosi Opal HD for half a year to help parents while their child receives treatment.
Andrew Ratcliffe, managing director of Maxi-Cosi UK, said: "STEPS does a wonderful job not only of raising awareness of DDH, but also in offering help and guidance to families having to deal with what is a relatively common but not particularly widely discussed condition.
"The Maxi-Cosi Opal HD had been designed with DDH sufferers in mind, so it seemed natural for Maxi-Cosi to work with STEPS when they approached us about how we might work together.
Do you have a product you would like us to tell our audience about  just drop us an email to kathryn@torc2.com ?
Hip Safety Service
The Maxi-Cosi Opal HD – specially designed with leading paediatrician Dr Soulier Begnié – gives children with hip dysplasia more support and comfort.  
The Maxi-Cosi Opal HD is age-perfect for children with hip dysplasia . With more space for the legs and support for the back, this car seat offers your child the best safety,  even with their legs spread wide. It has a soft padded seat for extra comfort, a support pillow for younger babies, a Side Protection System and  5 recline positions in forward-facing mode . It uses the seat belt* to be installed in the car and can be used rearward-facing up to 13kg, before being turned forward facing.
How does the service work?
Those that can provide recent proof of purchase of a Maxi-Cosi car seat can borrow the Maxi-Cosi Opal HD in return for a fully refundable £100 when it is returned in good condition. Where there is no proof of purchase available, Maxi-Cosi will refund half the deposit (£50) at the end of the loan period. In both cases, the loan can be extended if there is medical evidence to support such an extension.
Maxi-Cosi will deliver the seat through a 48hr delivery service on receipt of a signed contract and deposit, and will arrange collection towards the end of the six months. If you interested in this service, get in touch withSTEPS.
Maxi-Cosi Opal: Your baby's comfort
Our Maxi-Cosi Opal seat is the age-perfect fit for children with hip dysplasia:
• More space for healthy hip position
• Soft padded seats for cosy comfort
• Extra support pillow for younger babies
• Side Protection System for optimal protection in side impact collisions
• Recline adjustment in five forward facing positions for sitting and sleeping
Maxi-Cosi Opal: Easy to use
• Compact design fits all cars
• One-click switch from rearward- to forward-facing position, using the same belt routing to help prevent incorrect fitting
• Integrated belt hooks to keep harness out of the way for easy in- and out-placement of child
• Cover can be easily removed for cleaning
• Adjusting the height of the headrest also adjusts the harness