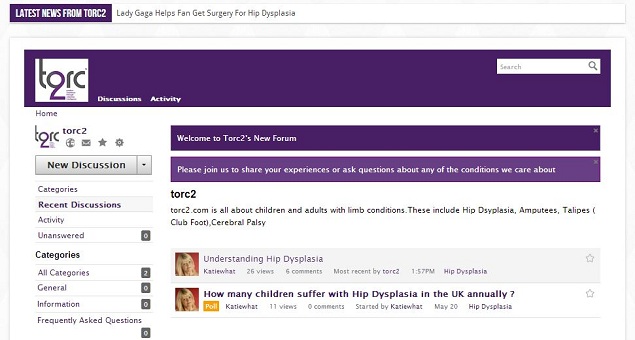 torc2 are pleased to announce that today we are launching a brand new forum for all the conditions we care about.
Sometimes it can be very hard being a parent when your child is diagnosed with hip dysplasia, cerebral palsy, talipes or maybe having to have a prosthetic limb fitted, to find  good information. It is often the best route to talk to parents in a similar situation who can give you first hand experience rather than text book answers.
Most sites have FAQ's written by the people behind the site but we think it's preferable for you to ask the questions and other parents respond with their experiences. As we know each case and child is different so by getting answers from others might just give you the answer to suit your situation.
However it is not just about Q & A's it's also having discussions with others, not just about the condition, but also what impact it has on other areas of your life.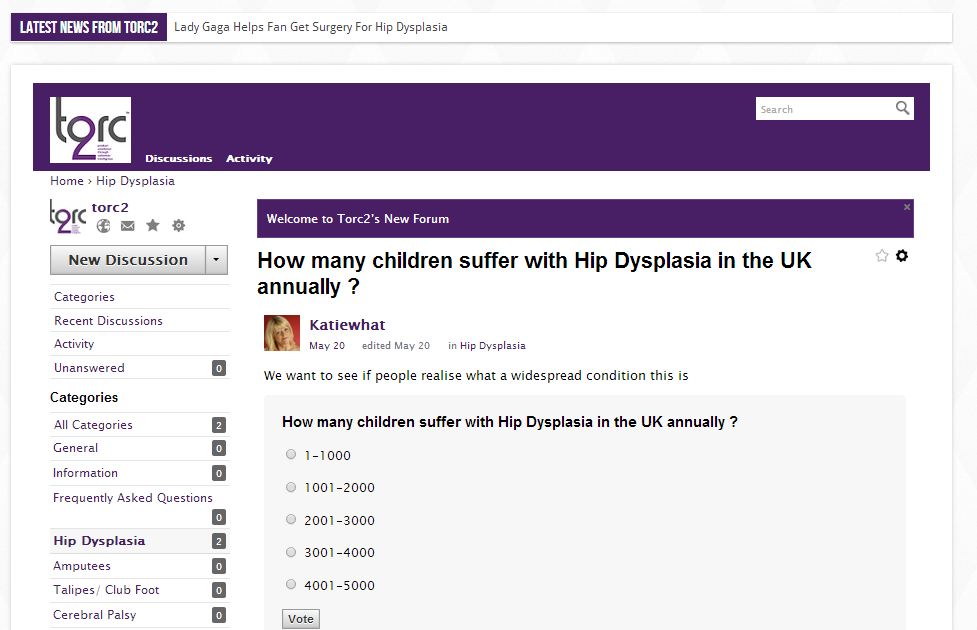 You can also run POLLS to understand what others think about a treatment, product, service in fact anything that affects you or your child.
Please however note that this site is moderated and any person misusing the forum will be immediately deleted. 
Tags:
Amputees
,
Cerebral Palsy
,
forum
,
Hip Dysplasia
,
prosthetics
,
Talipes
,
What Torc2 are about