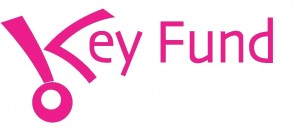 In the area of financial support we wish to acknowledge the assistance of the Key Fund UK.
This is what they say about themselves…
"We believe Social Enterprises have a significant role in providing better public services and improving the lives of the most disadvantaged in society. However, they often struggle to raise finance from banks and building societies.
We fund those turned down by banks, providing a 'staircase' to developing enterprise whilst effectively managing risk.
By providing tailored investments, we continue our mission to break down the barriers to accessing finance.
As a Social Enterprise ourselves, we don't do fat bonuses and profit shares, we re-invest our profit to help even the most disadvantaged communities to thrive. It's about balancing inequalities, eradicating poverty and using business nous to do a bit of good."